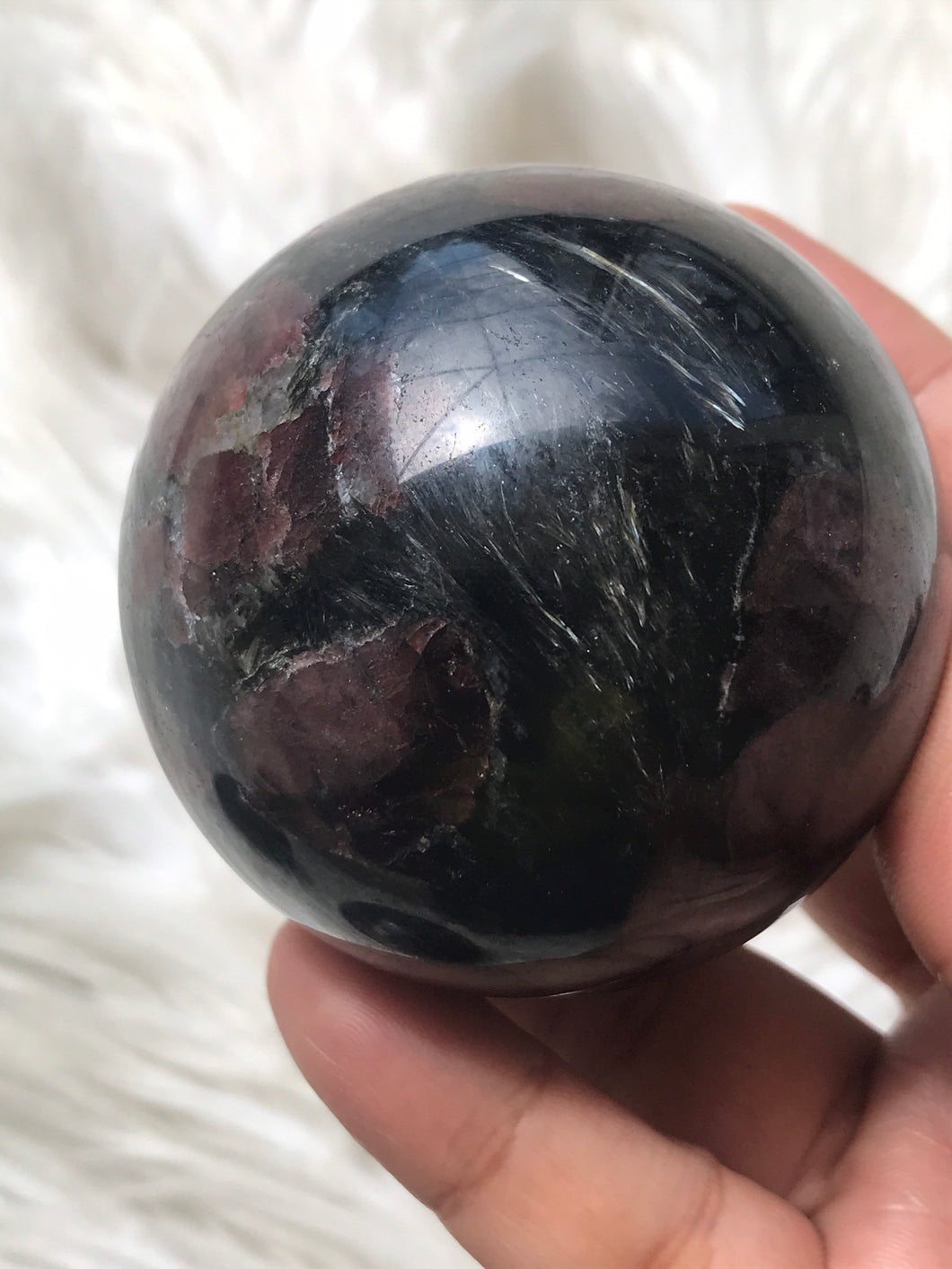 Large Astrophyllite With Garnet Sphere -5
Regular price $55.00 Sale
This listing is for one Astrophyllite sphere and garnet sphere .

Please refer to last pic for size reference.

This stone is of transition & The stone of commitment. Both stones work with each other. One helps you with difficult transitions or changes and other helps you remaining committed in your path taken .